About Us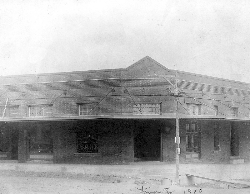 The First State Bank in Livingston, Texas is an early-chartered bank of the Texas State Banking System. It was originally organized in 1910 as Guaranty State Bank and was located on the corner of Church Street and Washington Street in downtown Livingston.  The beginning capital was $25,000 and H.D. Reynolds was the first President.
The bank outgrew this location and in 1918 moved to it's second location on Washington Street. On April 16, 1925 the name of the bank was changed from Guaranty State Bank to First State Bank. 
During the intervening years, First State Bank has functioned as an important part of the business and cultural scene of Livingston and Polk County. The growth of the bank has mirrored the growth of its East Texas trade area. The bank has played a key role in the transition of its trade area from a rural retail sales, agricultural, and timber-based economy to the present regional trade center. As the area grew and prospered, so did First State Bank.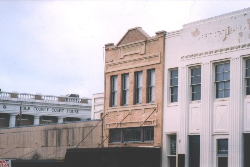 A new and larger structure was built on the corner of Jackson Street and Polk Street and opened its doors to the public on July 22, 1965. First State Bank was recognized by the Texas Historical Committee and was presented a historical marker on September 24, 1972. By 1973 First State Bank had hit it's $20 million mark. By 1980 the drive in and second story expansion that is over Calhoun Street was completed and the bank was at a $61 million mark. This is still the Main Branch location to present day. 
In 1995, First State Bank opened its second branch in Shepherd, Texas, about 15 miles south of the main bank location. In 1998, a third branch was opened on Hwy 190 West in Livingston, Texas. In 1999, a fourth branch was opened in Onalaska, Texas. In 2013 First State Bank reached it's $300 million dollar mark.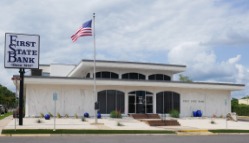 First State Bank is very proud of our history in the Polk/San Jacinto and surrounding counties. It is because of the remarkable people of this area that we want to extend our sincere appreciation for making this a great place to live and work.